Easywalk is a family-run, independent haulage company based in the North West of England.
Our dedicated and professional logistics team know the haulage industry extremely well.
The team ensure every step of the process is handled smoothly, from booking your load to ensuring its successful delivery is made on time.
Our aim is to provide an on-demand distribution service whether you require a one-off service or a regular contract every transport booking benefits from the same level of service and attention.
Trading since 2015 we have experience in carrying a multitude of loads from cardboard packaging, heavy steel, plant/machinery and abnormal loads.
We endeavour to meet your needs and provide a unique service you can rely on.
Our expanding fleet of high spec. satellite tracked vehicles and experienced, uniformed drivers offer solutions for any load for delivery throughout the UK and Europe
Full planning and routing of loads is carried out using an in-cab transport management system which enables us to instantly update drivers and keep our customers fully informed with the ability to have relevant paperwork signed electronically, offering reassurance to customers that their load has been successfully delivered, every load is geotagged at collection and delivery. In addition, our vehicles are fitted with video recording equipment for road safety and to record the loads being collected and delivered on sites.
Our fleet includes articulated flat-bed trailers with the ability to carry containers, curtain-sided trailers, and low loader trailers. Our drivers are highly skilled at loading and securing heavy goods and manoeuvring through often challenging routes.
To find out how your business could benefit from a professional and reliable logistics team then contact Easywalk on 0151 329 2700 or click here.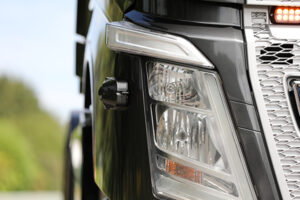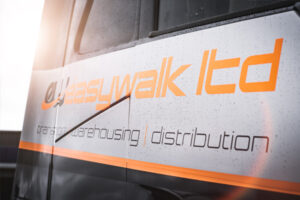 Andrew Clarke
Director
I spent my early life in and around trucks and plant thanks to my father running a demolition, reclamation, and recycling business; passing my class 1 HGV licence in 1993.
In 2015 I decided to quit office work and hit the road fulltime, the urge to drive large vehicles never really left my blood.
After a few years working as a self-employed HGV driver for other companies, I decided to take the jump and obtain an Operator's Licence, where Easywalk Ltd was born. Once a tractor unit was purchased, steel became the mainstay of the operation.
Easywalk Ltd worked hard building relationships in the steel industry running sheet, mesh, rebar steel amongst other products around the country.
As well as overseeing the operations of Easywalk Ltd I deal with all the compliance, accreditation and safety policies required to run a top logistics company.
Nicola Clarke
Director
After a career in Education for over 20 years a change was sought, step forward to 2016 and the growth of Easywalk Ltd.
Nicola deals with customers from placing an order, directing, planning and coordinating to ensure the loads are delivered successfully which we feel is key to the success that we have as a company.
A friendly and personal relationship has been built with all our customers and a great knowledge of the haulage industry has ensured we are able to deliver excellent customer service every step of the way.